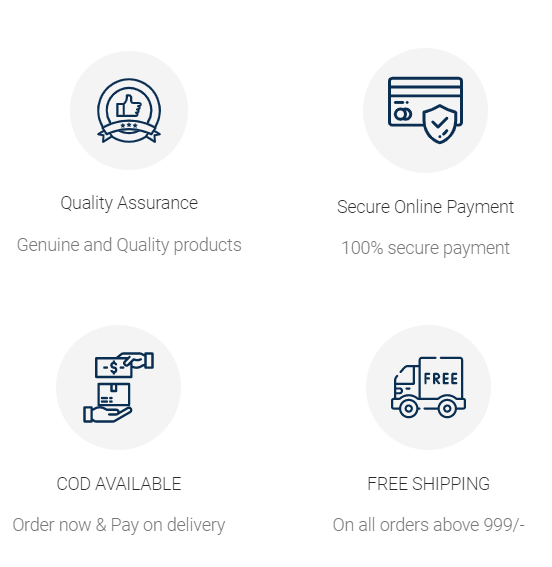 Keeping the Indian Traditions Alive with Our Soulful Products
India is primarily known for its tradition, and so is the traditional way of using earthenware and extracting flour and oil naturally from the mills. It is an old concept that is slowly getting deserted with time. But we have tried to capture all these golden concepts by using domestic oil extraction machines, atta chakki making machines, and wooden and earthen kitchenware with our products. These concepts are washed over by modernization as people are moving to bone china, stainless steel, or melamine era. But they are unaware of the health benefits of using clay and wooden products in their daily life. 
Benefits of Using Clay Utensils
Clay pot for cooking is highly beneficial and saves you from toxic substances that will harm your body. Nutrients and vitamins all remain intact within the food by using clay pots and serving it in a clay dinner set. It distributes the steam uniformly, offering calcium, iron, sulfur, phosphorus, and magnesium. Each clay product is highly porous, providing moisture and heat circulation during cooking or serving. 
We also include clay toys, clay planters, and clay diyas online. Since clay products are less alkaline, they are also helpful in reducing food acidity. We manufacture all our clay products in fully secure and safe surroundings. In New Basic, you will get the best quality clay products and can have high value for money. 
Domestic Flour and Oil Mill
One of the most significant benefits of grinding your flour or extracting oil is that you will have complete control over the end product if you have the correct equipment. You can grind it as coarse or fine as you like. You can have your favorite cereals, atta, seeds, or anything ground with our machines. With your mill, you can make sure that all your food creations are made nutritious, wholesome, and free of preservatives, fillers, or additives. The flour extraction machine of New Basic can make flour from different legumes, dry cereals, and more. Our oil extraction machine can take out the oil from various seeds and nuts like groundnut, sesame, mustard, sunflower, and more. We have the classic and fully automatic domestic flour mill for the best quality flour and oil, which is impossible in the market. 
Wooden Hair Combs
The hand combs of New Basic are handcrafted from natural materials like black sandalwood, green sandalwood, bamboo, and many more. We only implement eco-friendly, biodegradable, and organic materials for making the hair combs. Whether you have thin, fine, curly, or thick hair, you can find the perfect wooden comb. We have an extra-wide tooth, fine-tooth, rat tail and many other combs, packed in a beautiful box. So shop for the best handmade wooden hairbrush online from New Basics. 
Wooden Kitchenware
The wooden kitchenware from New Basics is made from the finest quality wood and can be passed on from one generation to another. From our wooden spatula to a wooden chopping board, we cover a vast range of any kitchen utensil made of wood that you can encounter in your cooking journey. Shop our products and upgrade to the finest wooden kitchen utensils that will last for a lifetime. Our products will make your everyday meal preparation and serving special and hassle-free. 
So browse through the different collections of New Basics and add to your cart the ones you like the most. We are also offering free shipping above INR 999 and a COD facility. You can avail our online payment facility as we have fully secure gateways. So do not waste any more time and place your order today!