In any Indian meal, Roti or chapati happens to be an inseparable part. In fact, there are several variants of this Indian flatbread and every region has a unique way of either preparing it or serving it. Chapati is served alongside any curry or dish or alternatively stuffed with any vegetable and made into a roll to carry along as an on the go snack. There are various recipes for making chapatis all over the country. The main variation in all the preparations is the type of flour used.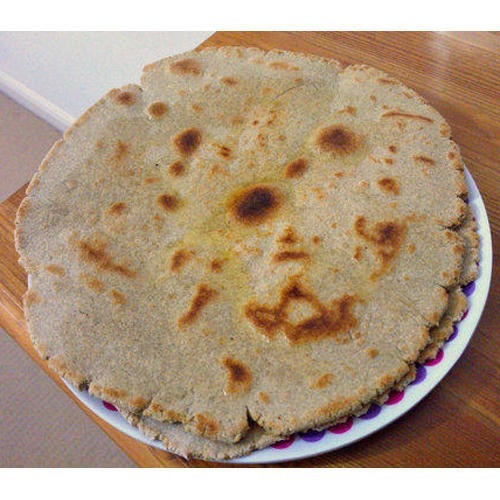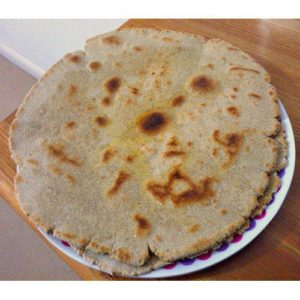 Chapatis can be made using Rice flour, Wheat flour, All-purpose flour (Maida), Maize flour, Bajra Flour, Jowar Flour etc. Maida or all-purpose flour is used to make bhaturas, naan, Rice flour is used primarily in South Indian dish preparations, Besan or Gram flour is used to make gluten free, missi roti, dhoklas etc. The most common flour used to make chapatis in North India are wheat flour and corn flour, referred to as maize flour.
Benefits of right textured flour:
Whole wheat flour, commonly called atta, is considered the healthiest. Whole wheat flour is made of whole grain, which means it contains wheat grain, the husk bran, endosperm. This type of flour contains gluten. Wheat flour contains high quantities of proteins. Additionally, wheat is rich in vitamins and minerals, iron and calcium. Whole wheat also contains high fibre, which makes it good for gut health. The consumption of wheat has proven to reduce the risk of certain types of cancers, like colon cancer. It also aids in improving digestion. On the down side, since it is abundant in gluten, it has adverse health effects for people who are gluten intolerant.
Maize (makki), Jowar, Ragi, Bajra flour is obtained by milling dried kernel of respective grain. These flours do not contain gluten and so it makes is edible for people who are allergic to gluten. These flours have lower calories compared to wheat flour. It is high in proteins and starch. Abundant in antioxidants, these flours is proven to be good for eyesight, and also helps in the prevention of cancer, and anemia.
Which is better?
Any flour which is grounded at right consistency to give the correct texture would be best no matter which grain is used. Whole wheat flour (Atta) is better than All-purpose flour (Maida) as it is made out of whole grains; similarly other grains are even much more nutrient and comparatively thicker or richer than Atta and hence would have improved health benefits and would be high on protein and fibre. However, this largely depends on the recipe and the dish it is used in. All flours are essential in providing a balanced diet and consumed in moderation the flours are unlikely to harm your health.
Explore convenient Domestic Flour making machine from newBasics - Flourmill - Atta Maker